Our lightweight fabric ducting provides the perfect alternative to cumbersome conventional metal ductwork. Where easy installation, weight load, and ease of maintenance are concerns, fabric ducting is your solution. Our fabric ducting has a variety of features.
We sell and ship fabric ducting systems which you can install yourself. We also offer professional installation.
Contact us today to order your fabric ducting!
Easy Installation
Two men can install in a few days
Complete system can be installed by one person if needed
Easily installs over equipment & confined areas
Easy Maintenance
Will not dent, rust, rot or corrode
Never needs painting
Unbeatable Features
Complete Air Distribution System
Lightweight Suspension System
Insignificant roof load
Even distribution of air the entire length of the run
No air balancing needed
Summer/Winter distribution
Light shipping weight
Affordable
Install It Yourself
Complete system shipped to you
Lightweight Suspension System Included
Simply tell us what size and length of fabric ducting you need
Whole system in one box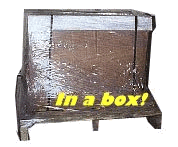 Let Airmax Install
Quick and professionally done installation
No hassle to you
We ensure your installation needs are met
Factory Direct
Learn Moreabout our custom installations.
Compare 1000 ft of 30" Diam. Fabric Ducting to Sheet Metal Ducting
Airmax Fabric Ducting
Weight: 270 lbs
Lightweight Suspension System
Complete Air Distribution System
Two men can install in a few days
Even distribution of air the entire length of the run
No air balancing needed
One man can install an AIRMAX distribution system
Price: $
Traditional Sheet Metal Ducting
Weight: 12,000 lbs
Heavy Duty Suspension Hangers & Supports
Additional Material Needed: Diffusers, Splices, Suspension, End Caps, Air Balancing, Directional Louvers, etc.
Three men can install in several weeks
Spot distribution of air the entire length of the run
Air balancing needed
Three men minimum needed to install sheet metal ducting
Price: $$$